II8 - USB-C to HDMI, USB-A, USB-C, SD & TF Card reader and RJ-45
Convenient USB-C hub with the most commonly used ports.
Regular price

Sale price

€36,95

Unit price

per
Kenmerken

Hoofdaansluiting
USB-C
Poorten
1 x HDMI
2 x USB-A
1 x SD & TF Card reader
2 x USB-C
1 x RJ-45
Kleur
Space Grey
Afmetingen (incl. kabel)
335 x 30 x 13 mm
Lengte kabel
220 mm
Gewicht
62 gram
Inhoud verpakking
1 x USB-C hub II8
Afmeting verpakking
210 x 140 x 13 mm
Totaal gewicht
67 gram
EAN
8720256091448
Fabrieksgarantie
1 jaar
The II8 USB-C hub has the most commonly used ports. For example, the hub has two USB-C ports for charging your phone or tablet, but it can also be used for data transfer. In addition, the hub also has an RJ-45 internet port with a maximum of 100MB per second. In short, a compact and stylish product with many different options.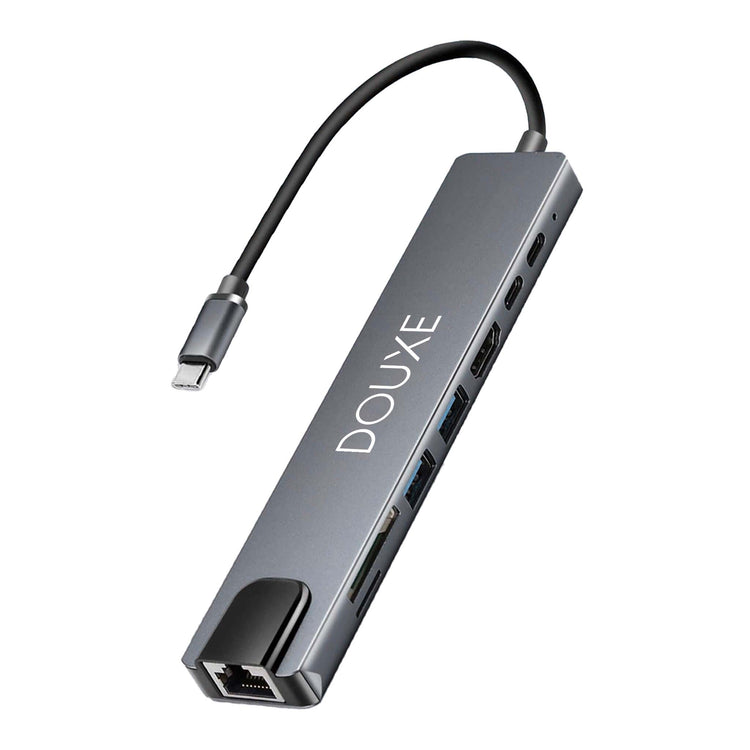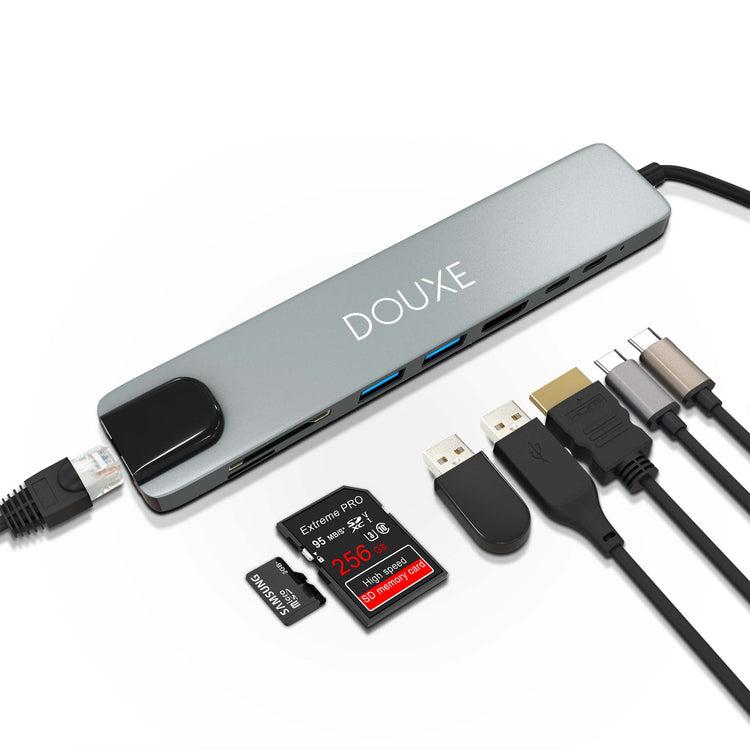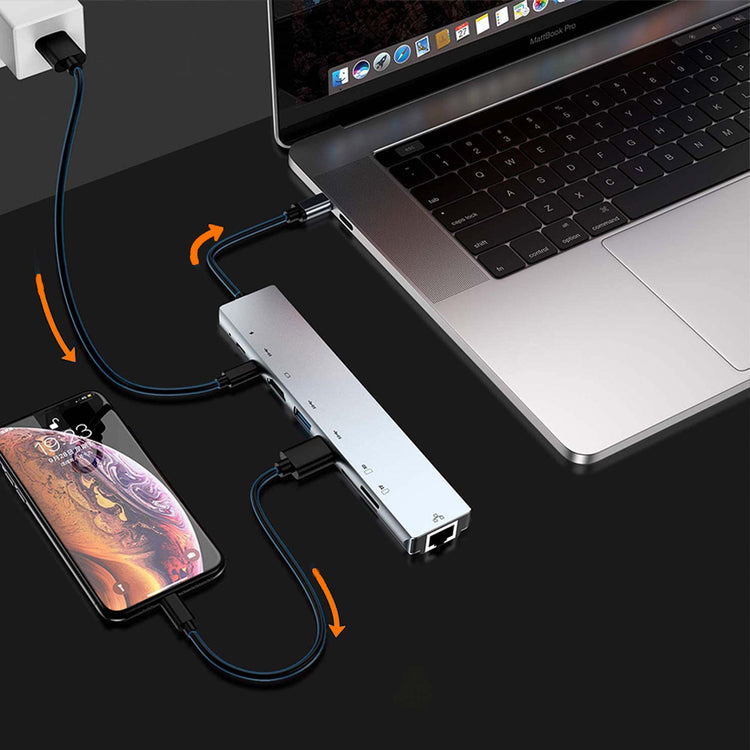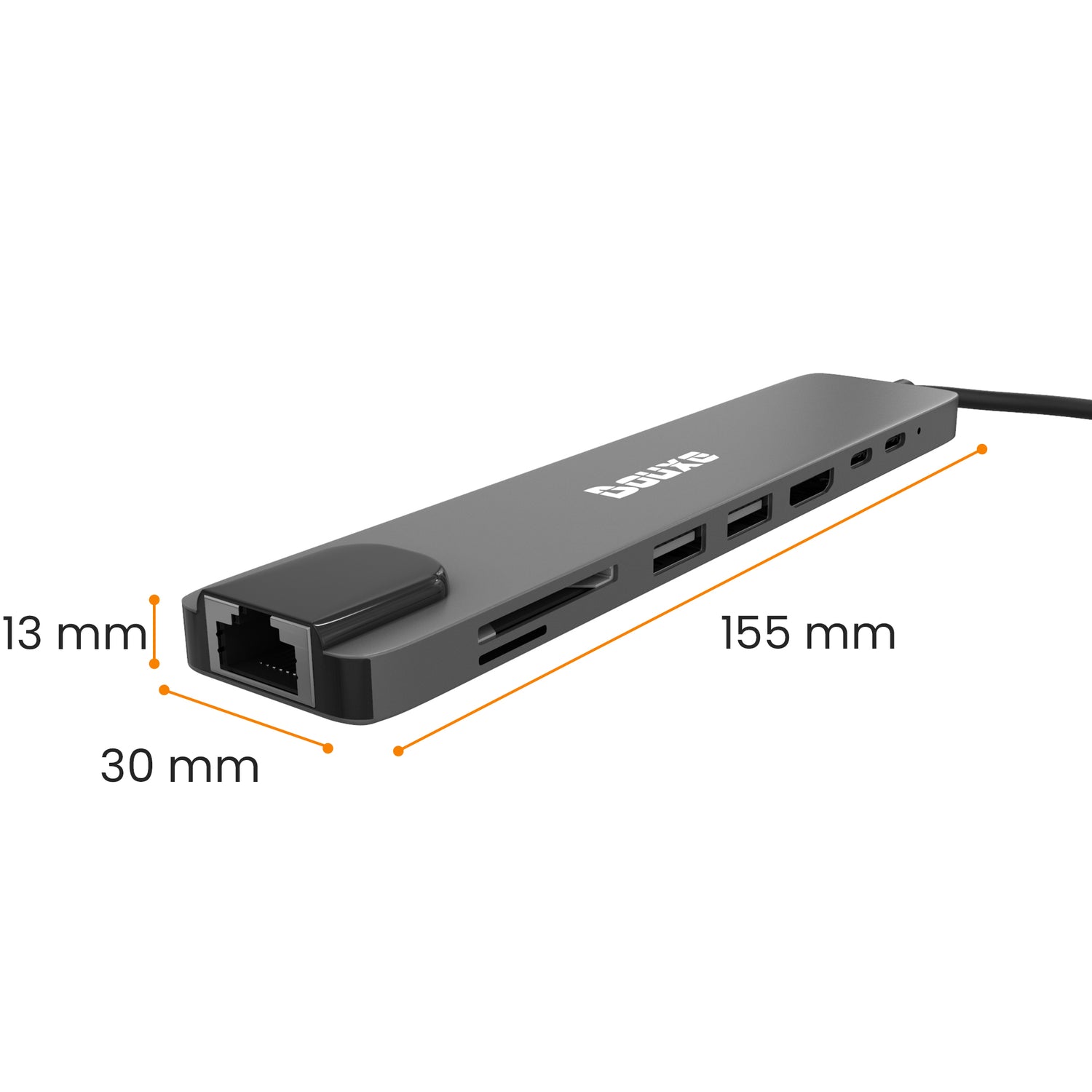 Specifications of the II8
USB-C to (4K@30Hz) HDMI
USB-C to 2x USB A 3.0
Female USB-A 3.0 for peripherals, such as: a printer, keyboard or mouse
Female USB-A 3.0 can transfer files up to 5Gbps
USB-C to 2x USB-C
USB-C to Micro SD
USB-C to TF card reader
USB-C to RJ-45
The maximum wattage is 87W
The port supports 5V – 20V | 1.5A – 4A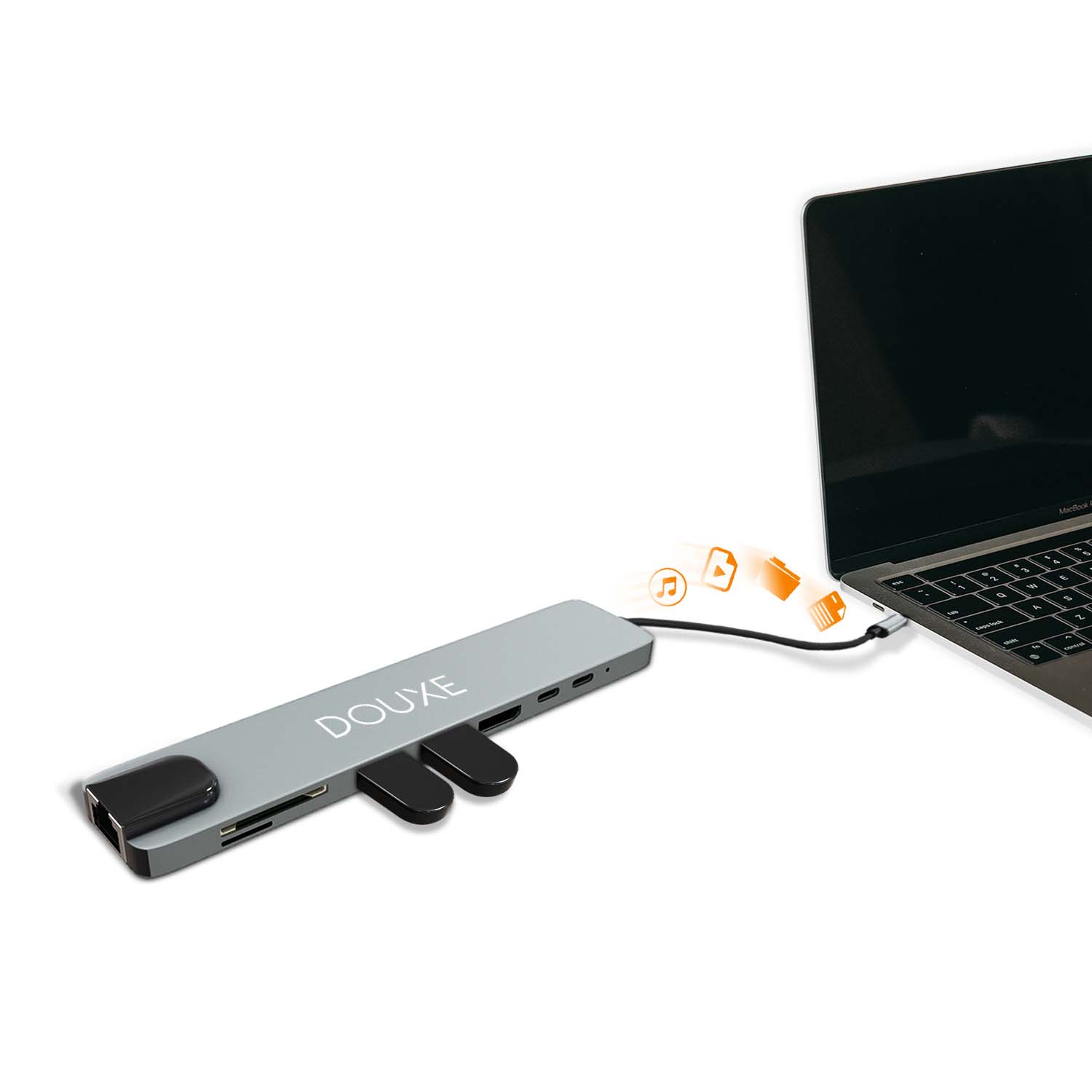 high speed transmision
USB-A 5 Gbps data transmission for photos, videos and documents
Features two USB A 3.0 outputs
Suitable for peripherals, such as: a printer, keyboard or mouse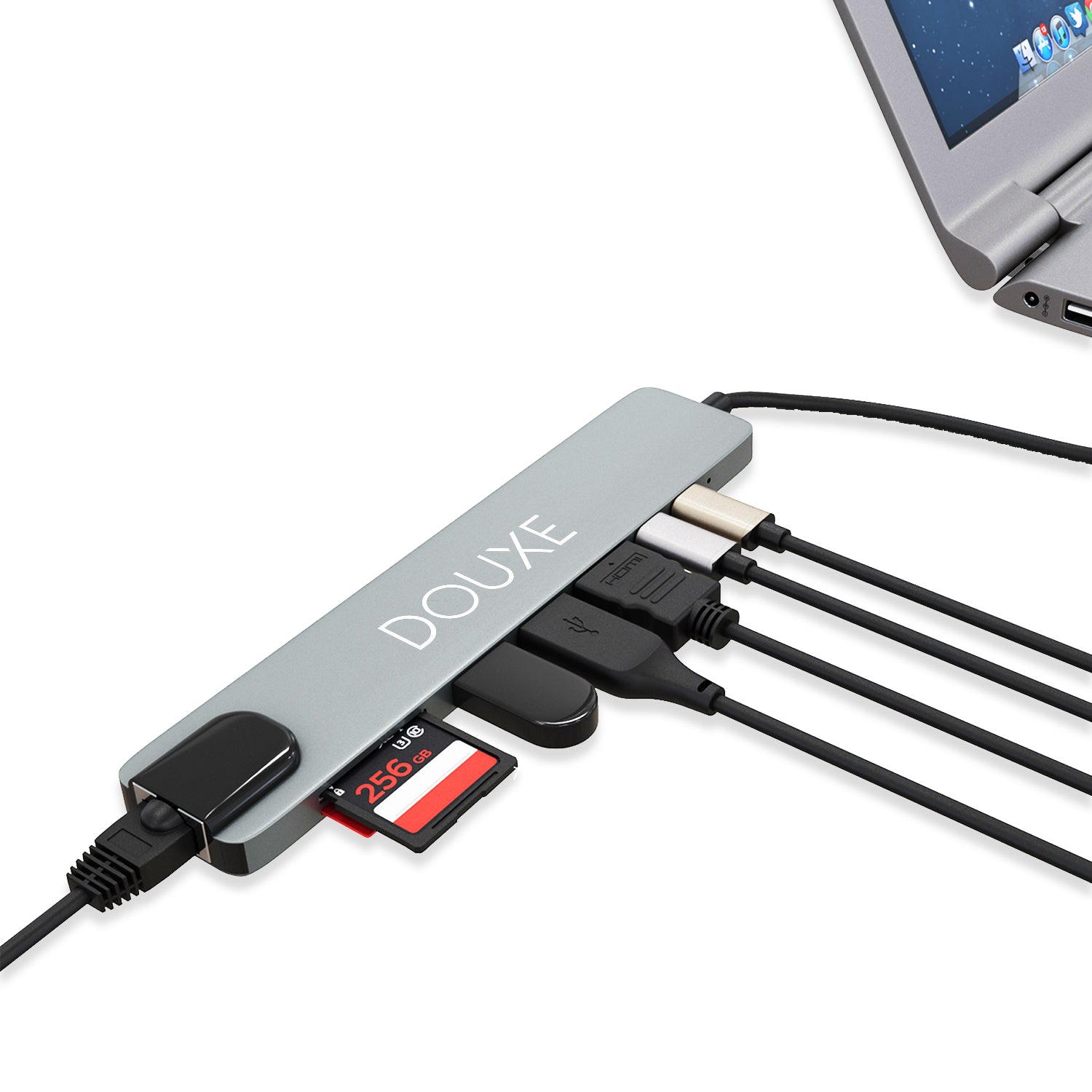 Multifunctional
The all-in-one USB C hub for your laptop
Ideal for transferring photos and videos from a camera
Useful when using multiple peripherals